BLOG AJ Page - Natural Joy
I created this understated page which, despite a muted colour palette, has a lot of visual interest thanks to the natural imagery and the variety of tones used. Have a go yourself – and please send some pics of your finished pages – I would love to see them.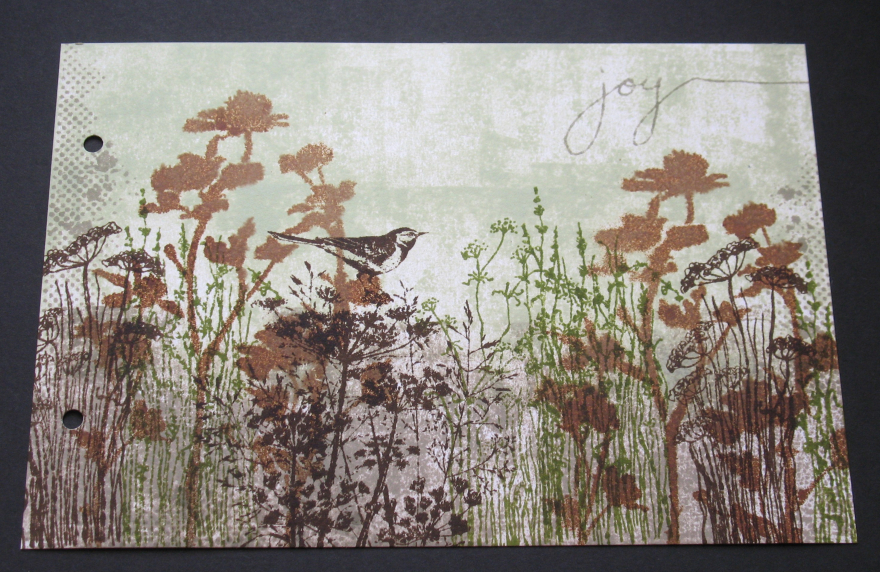 >> What you need:
A5 white card
Distress ink – Old Paper, Pumice Stone, Ground Espresso, Peeled Paint
Distress Spray Stain – Vintage Photo
2 ½ inch brayer
Creative Expressions Rustic Birds clear stamp set – splattered border
Tim Holtz Layering Stencil – Wildflower
Crafty Individuals mounted rubber stamp - Perching Pied Wagtail
Hobby Art clear stamp set Janie's Wildflowers
That's Crafty! Clear stamp set – Lynne's Word Flowers Set 1
Tim Holtz Travel Stamp Platform
Step 1: Load your brayer with Old Paper and cover the top of your page, a bit more than halfway. Temporarily turning your page to portrait orientation makes this easy.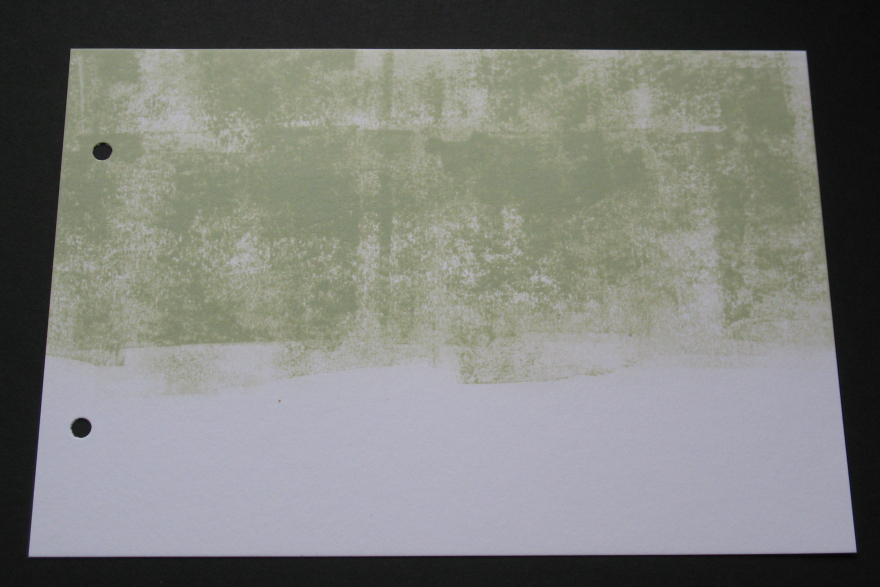 Step 2: Clean and dry your brayer, then load with Pumice Stone and apply to the bottom section, overlapping a bit.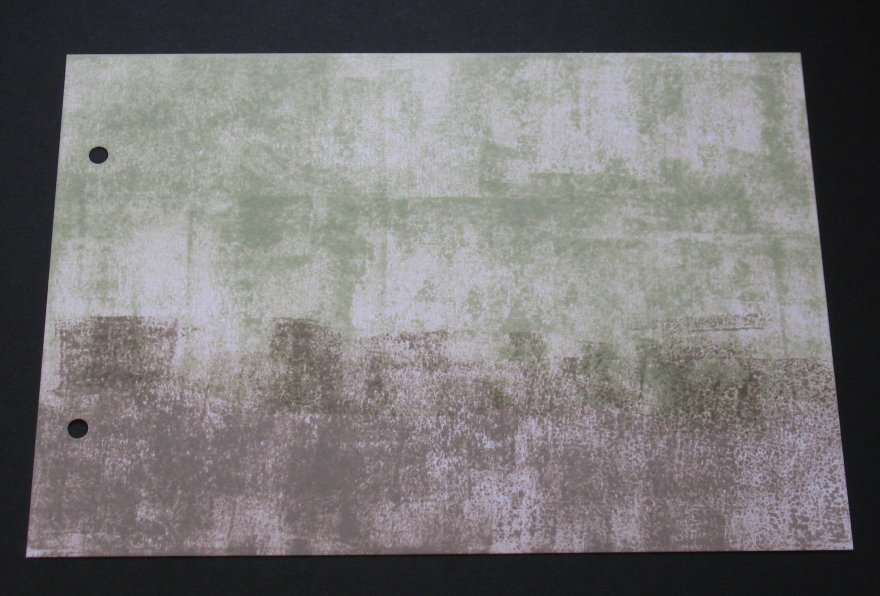 Step 3: Position the Wildflowers stencil on the left side of your page. Place a piece of scrap card under the right edge of the stencil to cover and protect the rest of your page. Spray with Vintage Photo Spray Stain. Leave to dry.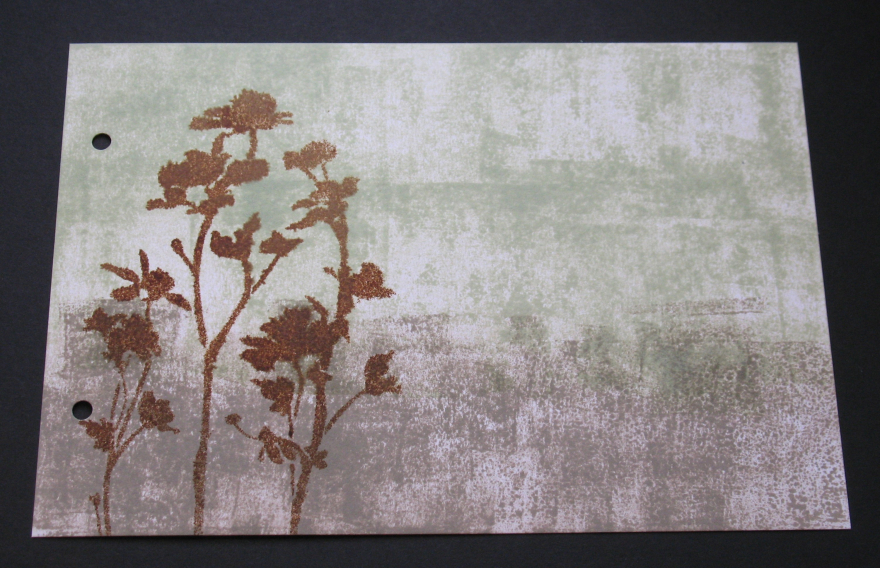 Step 4: Move the stencil to the right side and position as shown, a bit lower than full height. Protect the left side of your page with scrap card as before, then spray with Vintage Photo.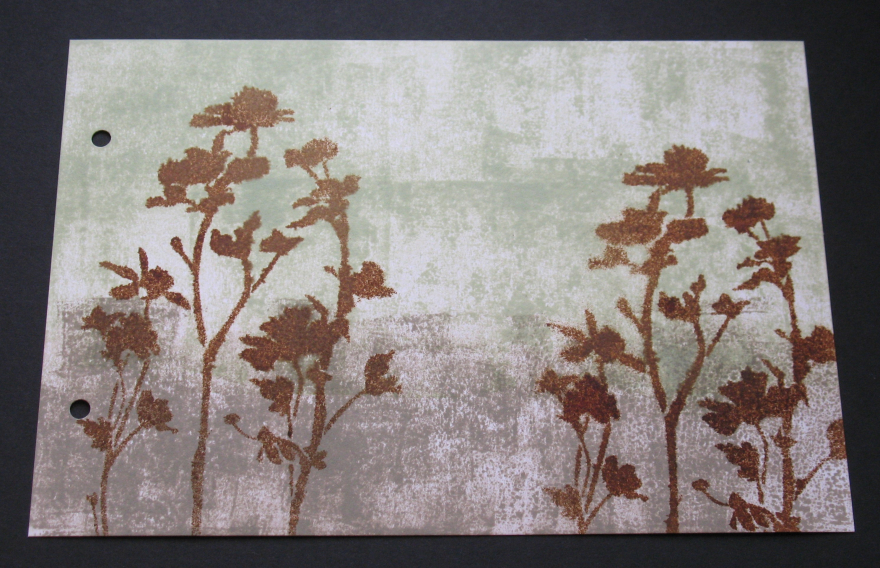 Step 5: Using the splattered border stamp and Pumice Stone, add texture to the left, bottom, and right edges as shown.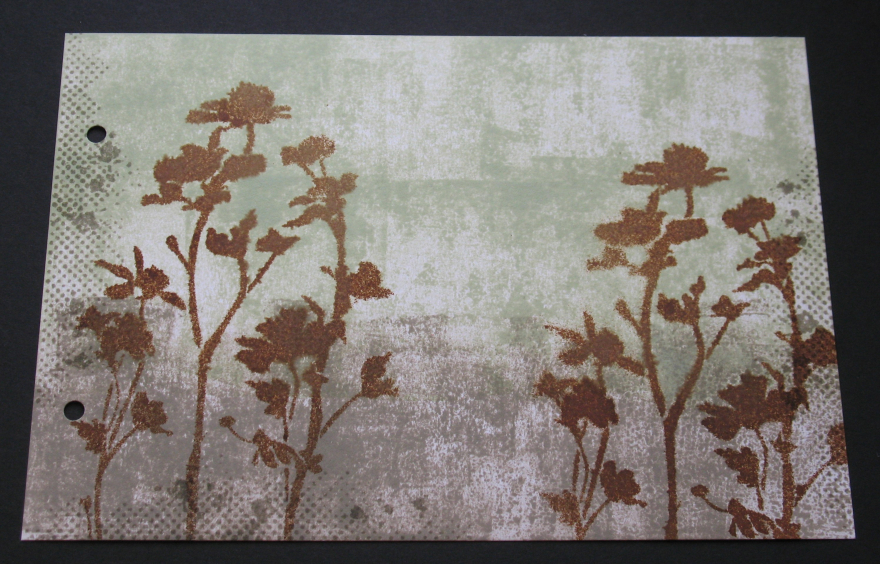 Step 6: Use your stamp platform and Ground Espresso to stamp the pied wagtail just left of centre.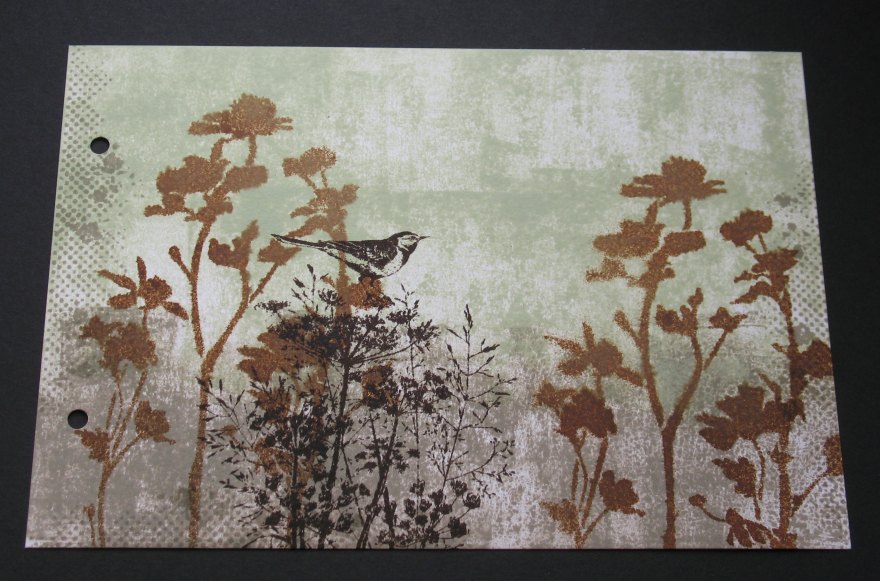 Step 7: Fill in the gaps along the bottom edge using various Janie's Wildflowers stamps in Ground Espresso and Peeled Paint as shown, using your platform or not – whichever you find easiest! Aim for a mixture of heights and a balanced distribution of colour.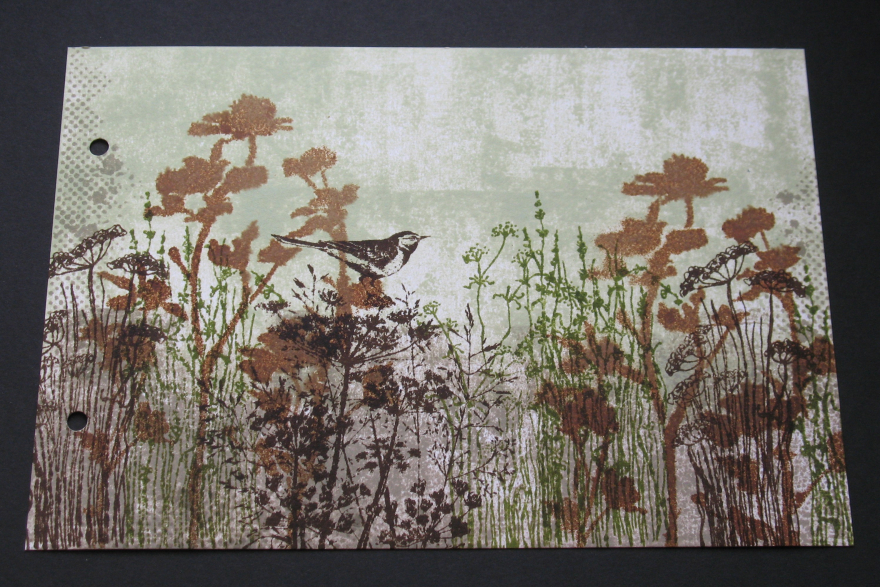 Step 8: Using the Joy word flower and Pumice Stone, place the actual flower just off the journal page and stamp the word top right to finish off.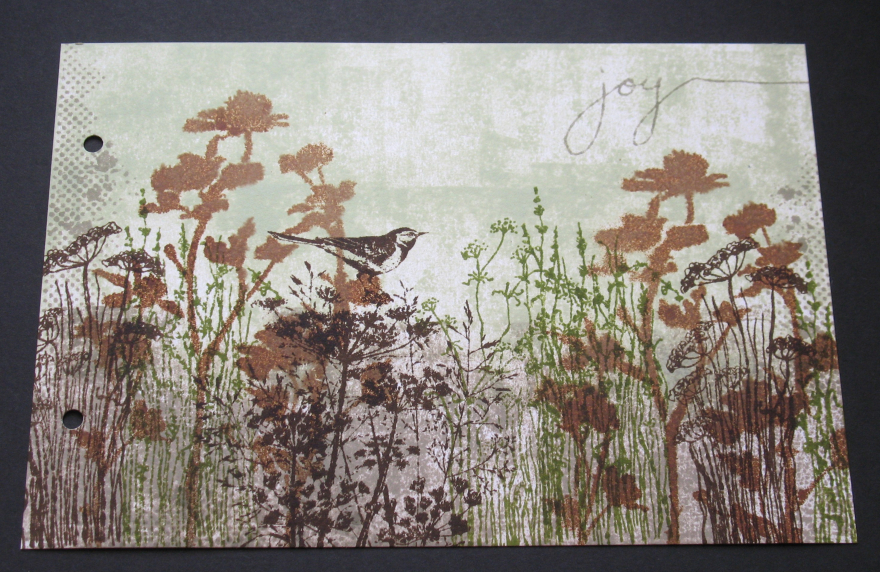 TOP TIP #1: This colour palette with its muted, natural hues makes a nice change from high-intensity colours.
TOP TIP #2: Tonal variation (a good range of lights and darks) becomes more important in this case – something to keep in mind when you have a go at creating pages using these colours yourself.