*Qualifications & Professional Interests
Sue Leslie
Qualifications

> BA (Fine Art & English Literature)
> PGCE (Food Technology & Textiles)
> Qualified Teacher Status
> Level 5 Diploma in Performance Coaching with NLP
Continuing Professional Development
> Polyvagal Theory Can Revolutionize Your Work with Trauma Survivors - National Institute for the Clinical Application of Behavioural Medicine 2021
> Working with the Pain of Abandonment - NICABM 2021
> Working with Shame - Carolyn Spring (Positive Outcomes for Dissociative Survivors) 2022
> How to Work with Anxiety & Depression - NICABM 2018
> How to Work with Clients Who Are Stuck - NICABM 2018
> Dealing with Distress: Working with Suicide and Self-Harm - PODS 2018
> Working with Dissociative Disorders in Clinical Practice - PODS 2017
> Working with Relational Trauma - PODS 2017
> Working with Core Beliefs of 'Never Good Enough' - NICABM 2017
> Trauma, Dissociation & Recovery - PODS 2016
> Art Therapy: Drawing, Painting & Self-Exploration - Libby Seery 2016
> Creative Mindfulness - Barbara Grace, School of Modern Psychology 2015
> The Gifts of Imperfection - Brene Brown, Oprah's Life Class 2014
> Coaching with Horses - Simply Changing 2013
> Teaching Hope & Optimism: Positive Psychology in Action - Institute of Child Education & Psychology 2012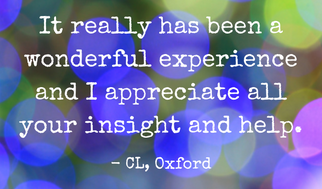 My background is in support and care and education – before I got into teaching Special Needs, I worked for many years with adults who have learning difficulties. I have a strong, longstanding interest in mental health (as opposed to mental illness).
I especially enjoy working with issues around identity such as
Worthiness

Values

Forgiveness

Beliefs

Assertiveness
and change processes like
Goal setting

Motivation

Decision making

Perspective
but of course, we will work on anything else you feel will help you.
My approach to coaching is eclectic and carefully chosen – it includes elements of NLP, inner child work, mindfulness, CBT, polyvagal theory, and positive psychology.
I believe that every single one of us has value – no matter what.
One of my favourite tools is art journaling, which combines colourful mark making with the written word to create a unique, personal, and emotionally relevant art object - but I also have loads of other (non-arty) enjoyable activities and exercises for you too!
Click here for info on one-to-one coaching sessions.
Click here for info on themed coaching packages.