Welcome to my blog!
In my blogs I will explore a topic or an issue that readers and life coaching clients often want to learn about. And to explore the topic further, I sometimes provide some ideas and quotes for you to create Art Journal pages because I truly believe that expressing your creativity through arts and crafts makes a massive contribution to self-care and overall well-being.
As ever, I would love to hear what you think – and if you have any ideas for topics, please let me know!
Step-By-Step Art Journal Page:
Creativity Outshines Fear
Please click on the image to go to the step-by-step!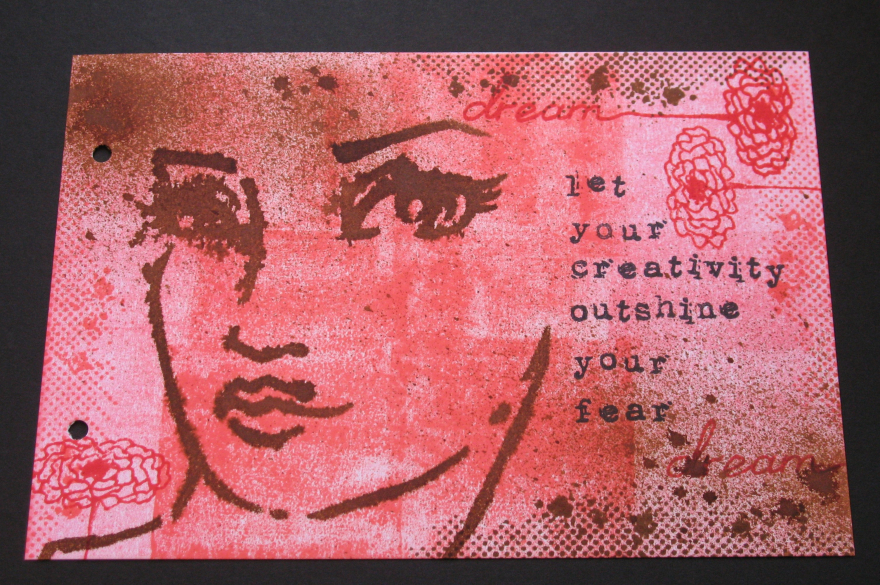 Also . . .
My blog 'A Review of LaBlanche Stamps and Stencils' is out now on the Hochanda site - click here to read it now!