BLOG AJ PAGE: Creative Not Tidy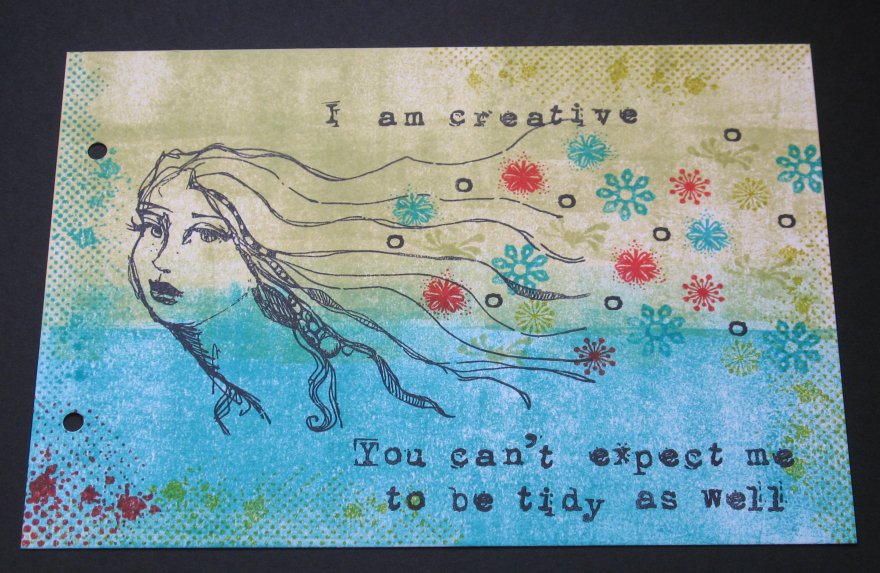 >> What you need:
A5 white card
Distress ink – Peacock Feathers, Shabby Shutters, Barn Door, Crushed Olive
2 ½ inch brayer
Creative Expressions Rustic Birds clear stamp set – splattered border & splattered corner
Jane Davenport Hair Lines clear stamp
Crafter's Companion clear stamp sets Scandinavian Christmas Flakes and Swirls and 'Tis the Season, Leonie Pujol clear stamp set Swirls and Flakes -various small star and flower stamps
AALL & Create clear stamp set – Vintage Type
Tim Holtz Travel Stamp Platform
Step 1: Load your brayer with Shabby Shutters and cover the top of your page, just over halfway. This is easiest if you turn your page to portrait orientation temporarily.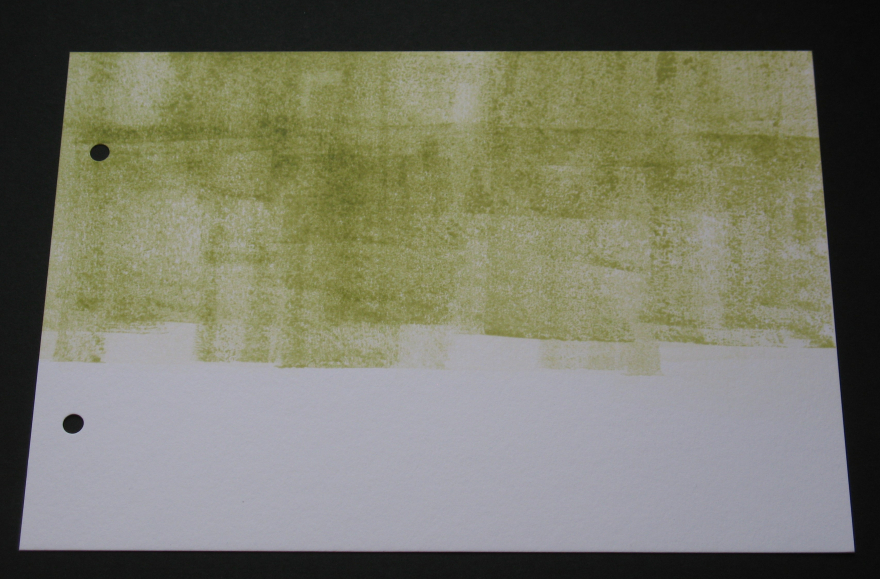 Clean and dry your brayer, then load with Peacock Feathers and cover the bottom part of your page, overlapping the top colour slightly.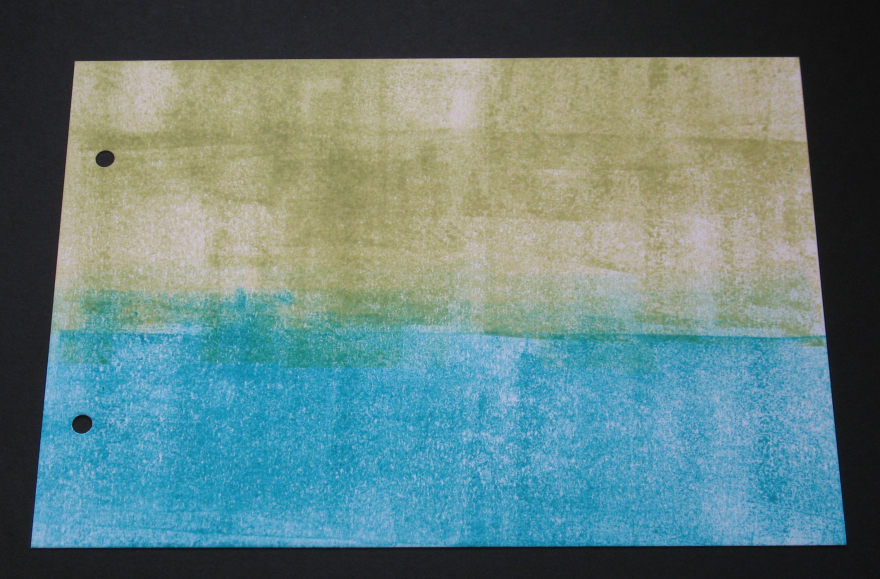 Step 2: Using the splattered border stamp with Peacock Feathers and Crushed Olive, add some texture to all but the top edge as shown.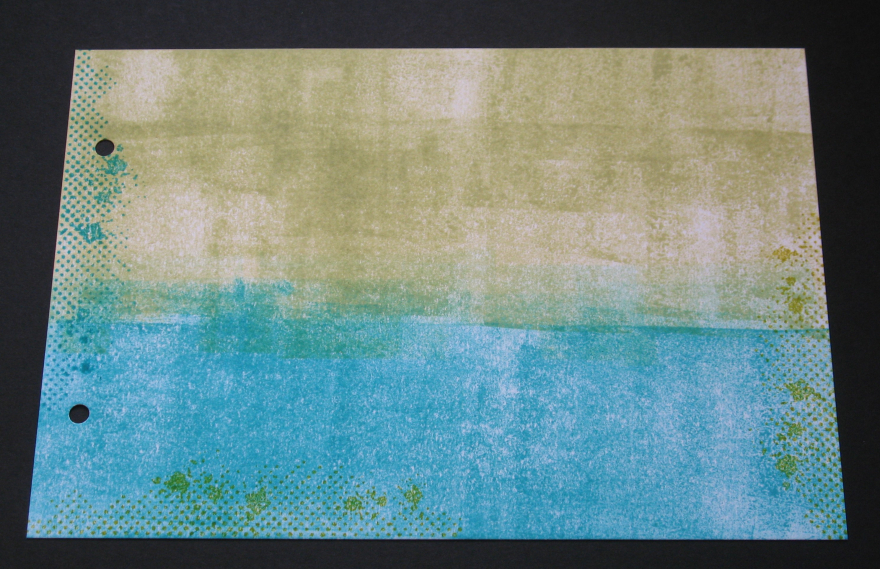 Step 3: Use your stamping platform to add the face in Jet Black on the left side of your page.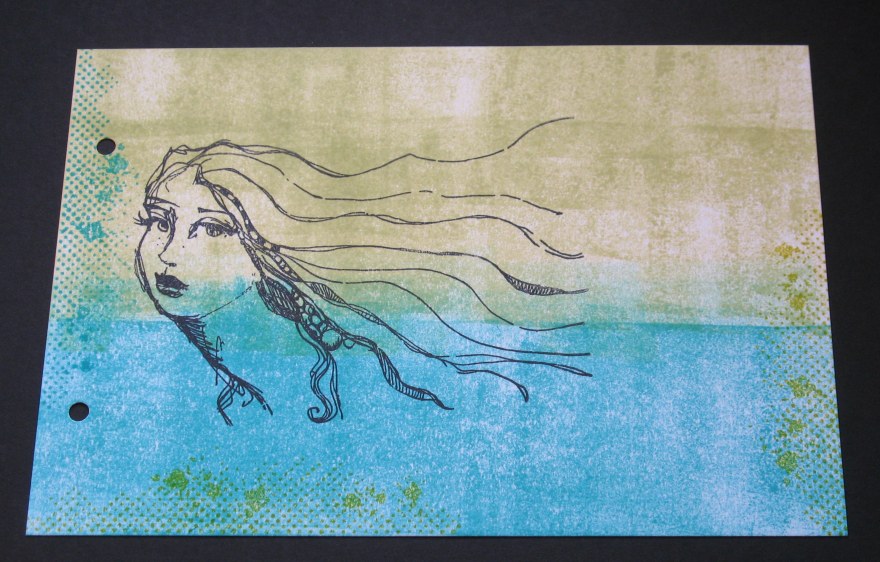 Step 4: Add the text as shown near the top and bottom edges in Jet Black. Smile broadly if you can relate!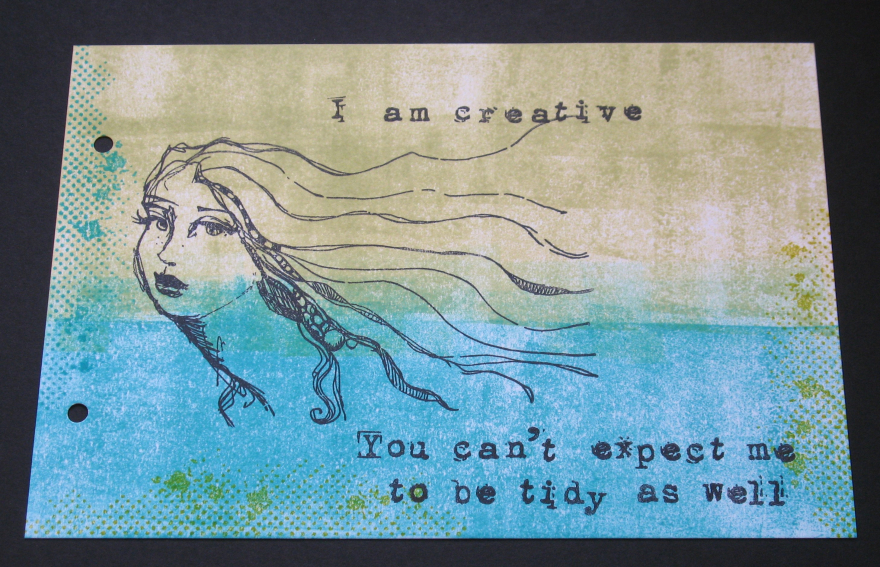 Step 5: Using a few small flower and star stamps, add some decoration to her hair in Peacock Feathers, Shabby Shutters, Crushed Olive, and Barn Door. Then turn the lower case 'o' from your alphabet stamp set on its side to add circular accents in Jet Black in order to link the text into the design.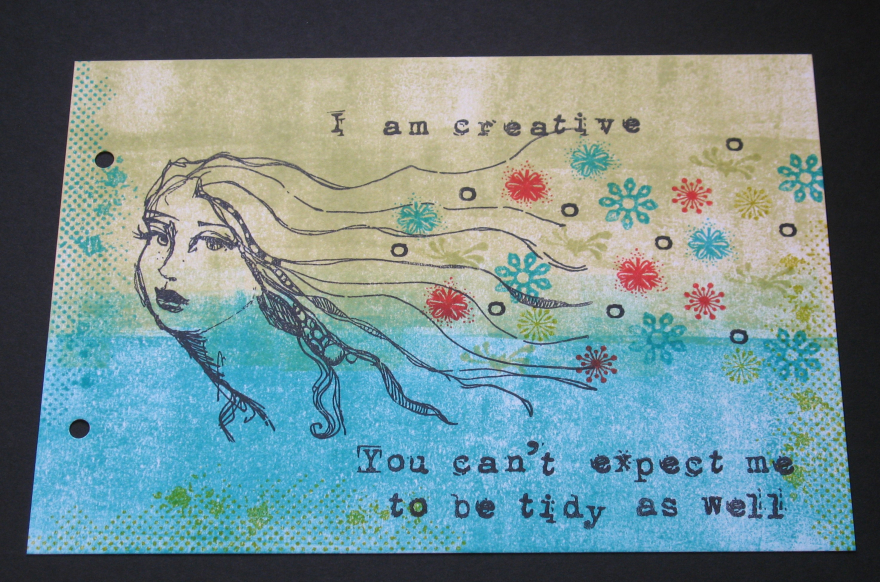 Step 6: Lastly, use the splattered corner stamp in Barn Door lower left to anchor and balance the composition.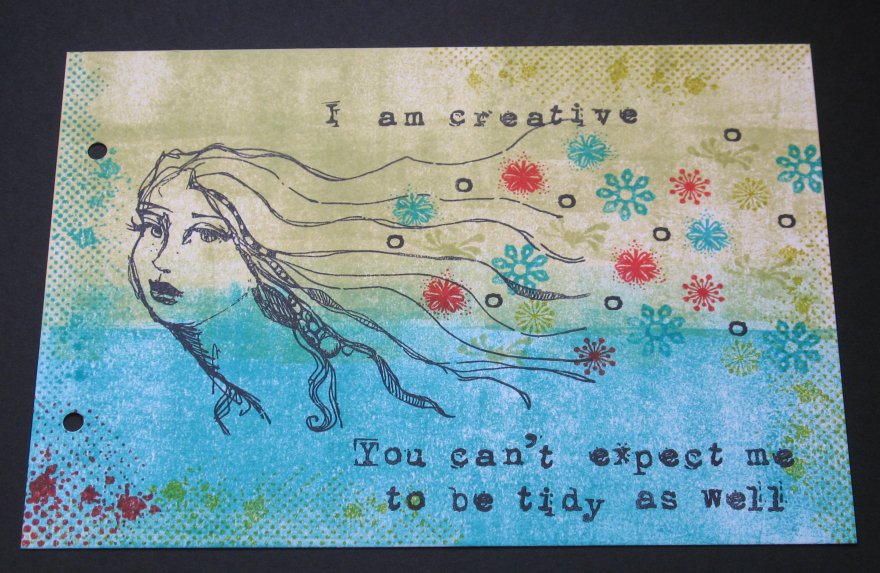 I hope you enjoy creating this page! :)