BLOG AJ Page - Creative Ideas Everywhere
Art Journal Page – Creative Ideas Everywhere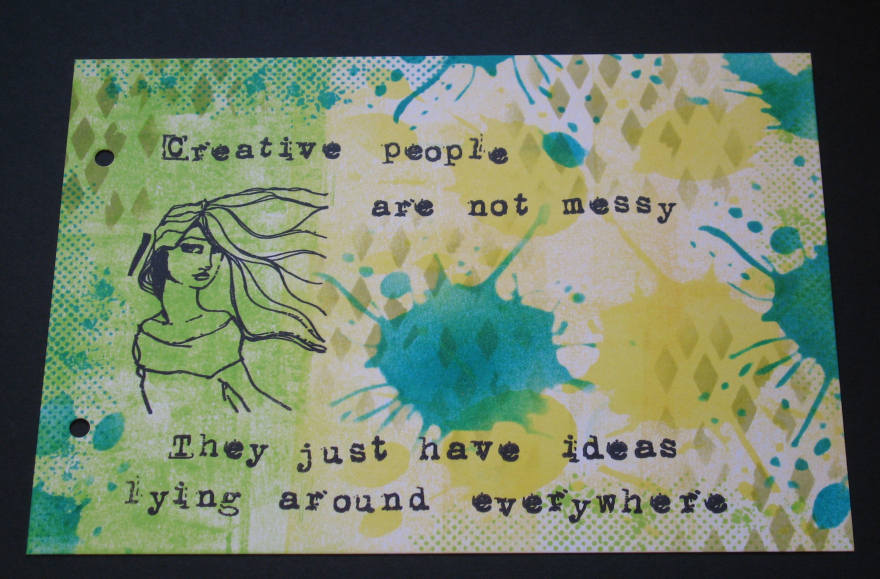 >> What you need:
A5 white card
Distress ink – Twisted Citron, Squeezed Lemonade, Peacock Feathers, Shabby Shutters
2 ½ inch brayer
Creative Expressions Rustic Birds clear stamp set – splattered border
Jane Davenport clear stamp set – Poppy Girl
AALL & Create clear stamp set – Vintage Type
Creative Expressions That Special Touch Mask – Splats
Bee Crafty D'Inkables – Distressed Harlequin
Tim Holtz Travel Stamp Platform
Step 1: Load your brayer with Squeezed Lemon and lightly cover the right two thirds of your page.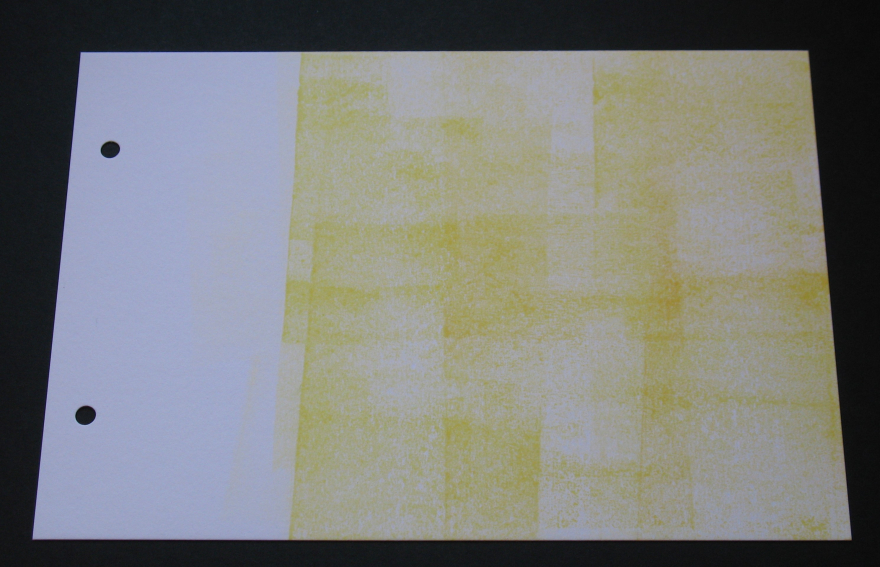 Clean and dry your brayer, then load with Twisted Citron and lightly cover the left side of your page, overlapping a little.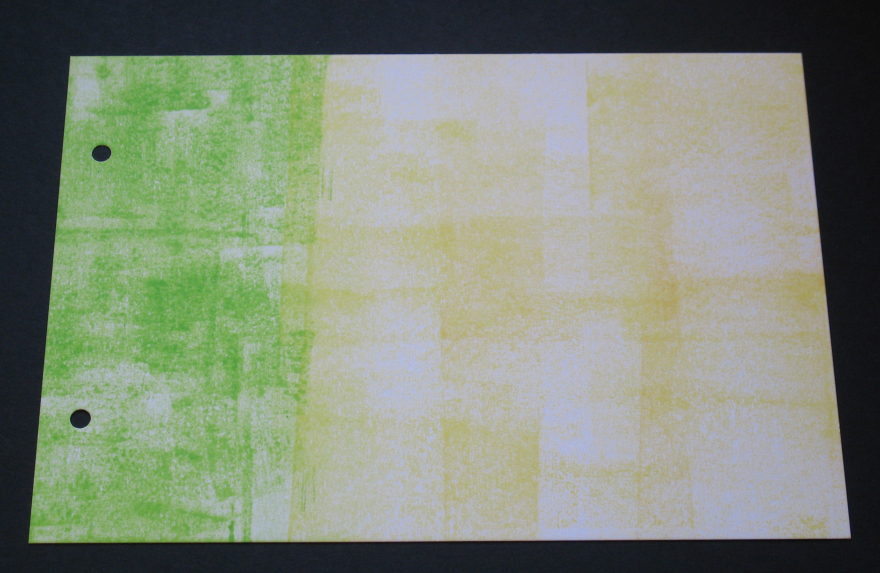 Step 2: Using the splattered border stamp, add some texture using Peacock Feathers top and left, and Twisted Citron bottom and right as shown.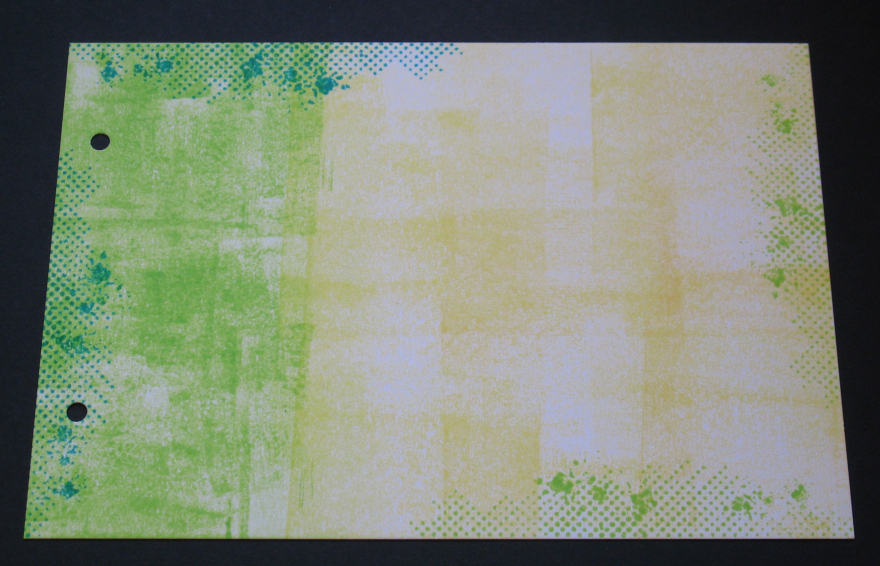 Step 3: Position the splat stencil on the right and use a mini blending tool to add Squeezed Lemonade, turning the stencil as needed. Make the biggest splat darker than the others.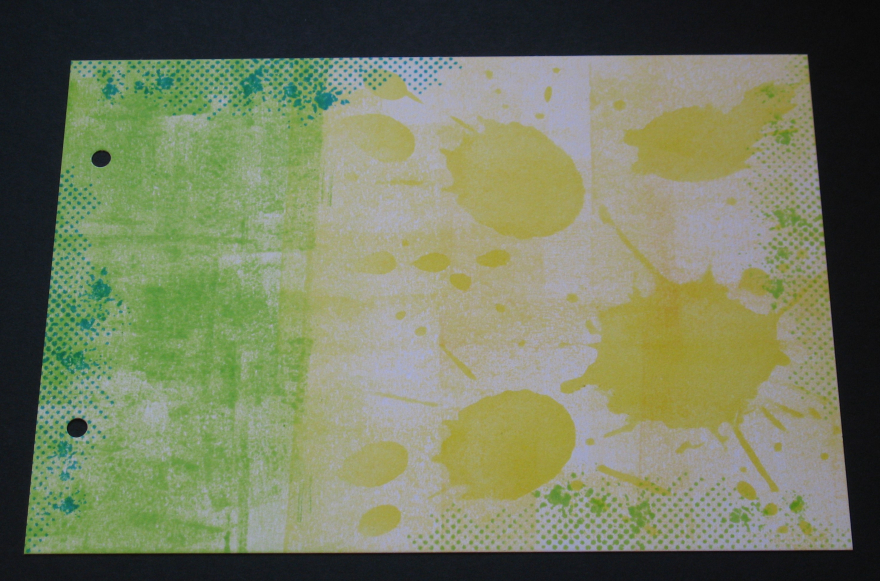 Step 4: Using your stamp platform, add the face with Jet Black on the left as shown.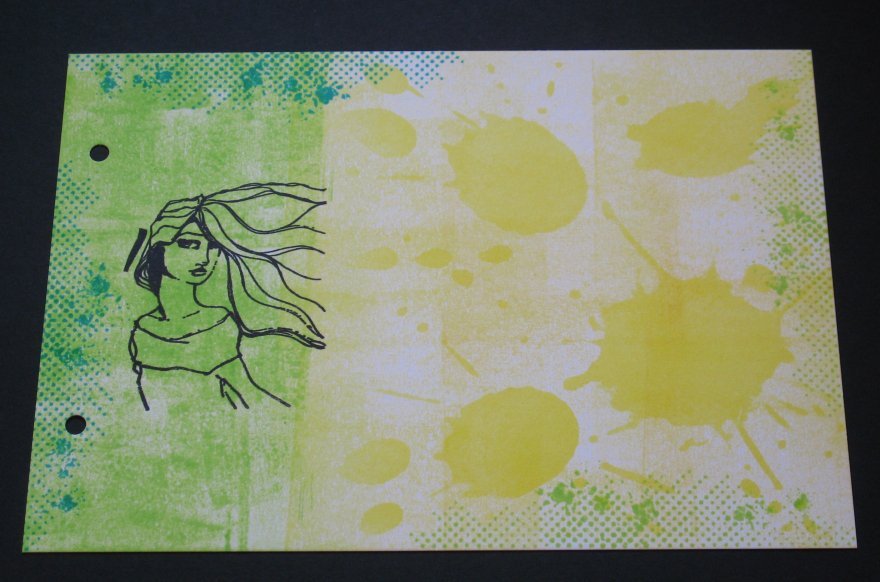 Step 5: Then add the text using Jet Black as shown.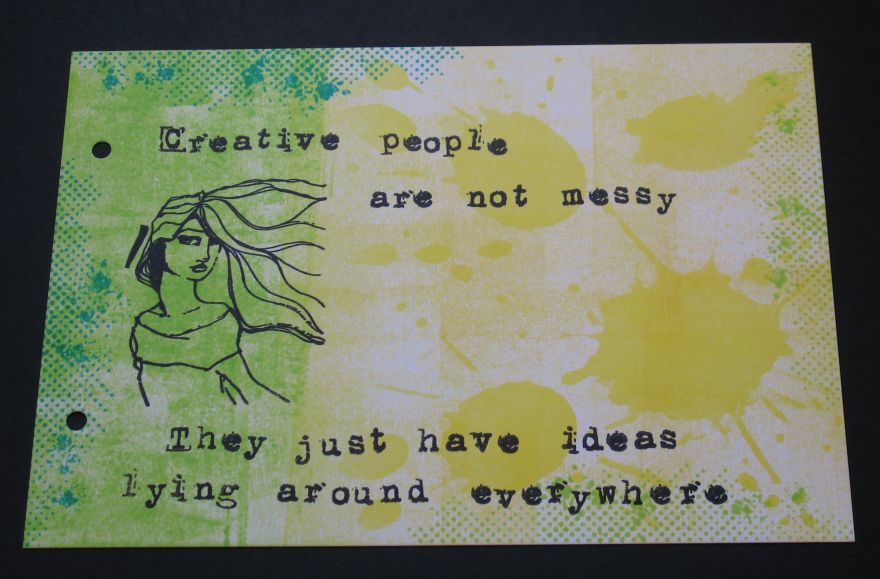 Step 6: Add further texture to the page by using Shabby Shutters and the harlequin stencil here and there as shown. Lastly, add more splats in Peacock Feathers, turning the stencil as needed. Let some of them go off the page to continue the sense of movement suggested by her hair.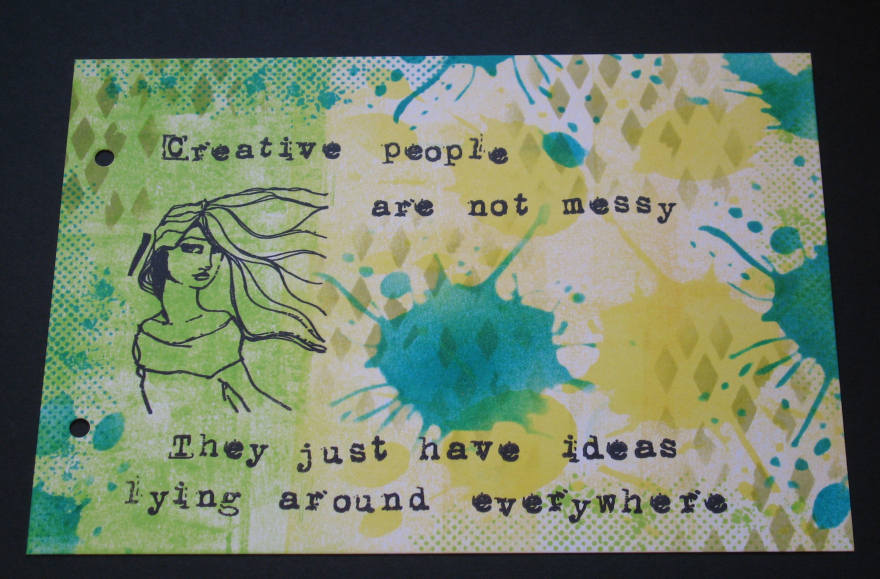 TOP TIP #1: When your background is as 'messy' as this one, it's best to keep your focal point and text simple and bold so that they stand out.
TOP TIP #2: Having different sizes of the same image – in this case the splattered elements – helps to create unity in a busy composition. Here the border stamp has tiny splats, while the stencil has everything from small to large.