*NEW!! Confidence & Creativity Online Course
CONFIDENCE & CREATIVITY is now ONLINE !!!
Great news! My most popular workshop is now available online - so you can participate wherever you happen to live. :)
The course will run from Monday 7 October for six weeks until Sunday 24 November (with a half-term catch-up week from Monday 28 October to Sunday 3 November).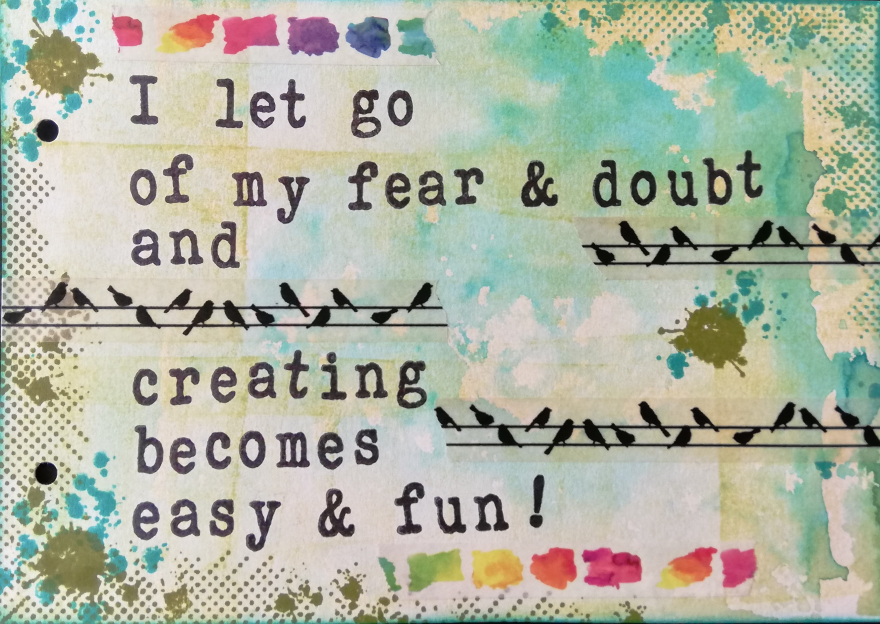 Would you like to feel good about your creativity and good about yourself?
Are you tired of buying lots of fabulous art & craft supplies and then not using them?
Would you like to approach a mixed media project, a card, or a journal page with a positive attitude, confident that it will turn out well?
Well then this is the course for you!!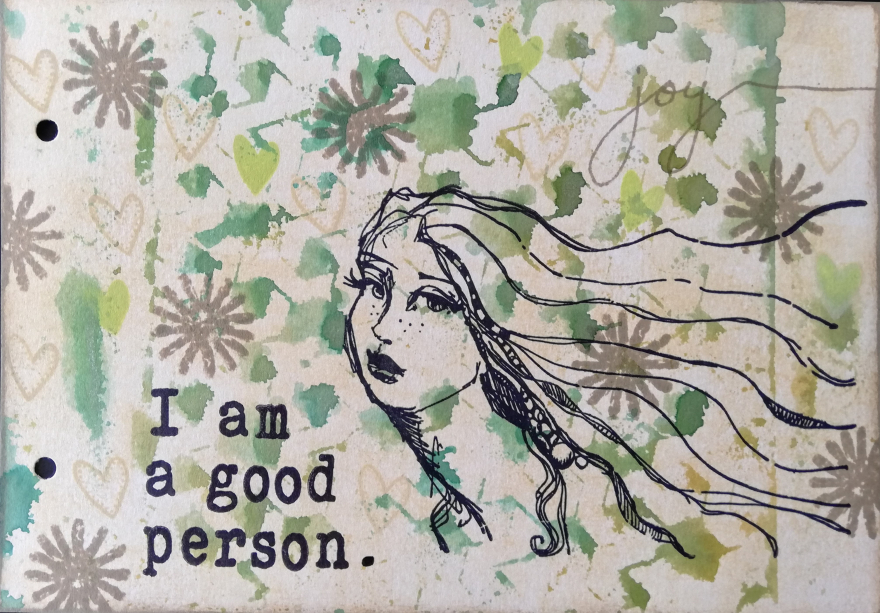 Your six-week investment in yourself and your creativity is just £197.
We will journey together down two intertwining paths - one where we learn how to feel good about ourselves through engaging coaching activities, and the other where we learn about designing our pages, making backgrounds, blending inks, and much more.
Using these two strands together, we will create a beautiful Art Journal that will also be a valuable record of your journey and an inspiration for you in times to come.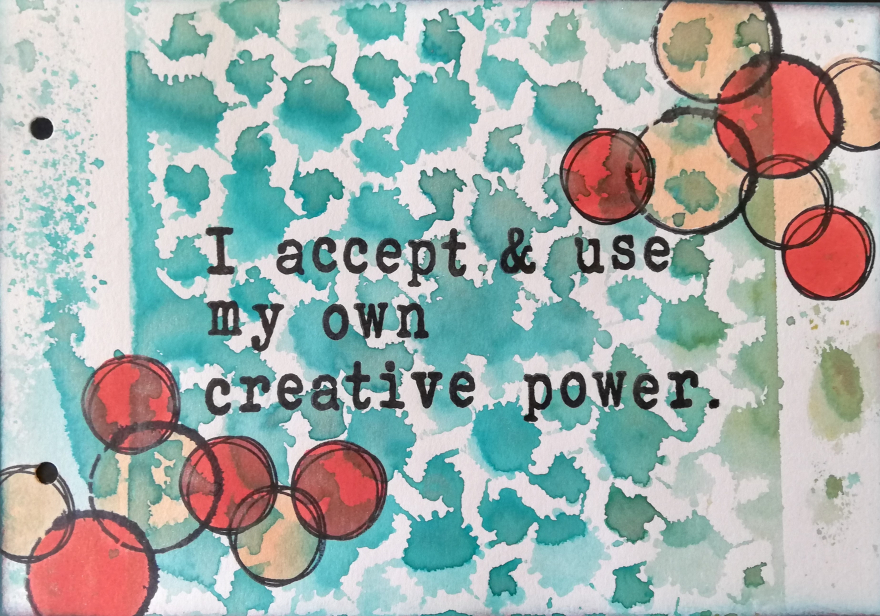 Bust those creative blocks!! Some creative blocks we will be looking at are:
Low Self-Esteem
Procrastination
Negative Self-Talk
Perfectionism.
Some of this may be tough learning for you, but it will help you to grow and become more creative – which is what we all want, right? If you don't understand what is holding you back, then you won't be able to defeat it. So buck up, stand tall, crown straight, and let's go!!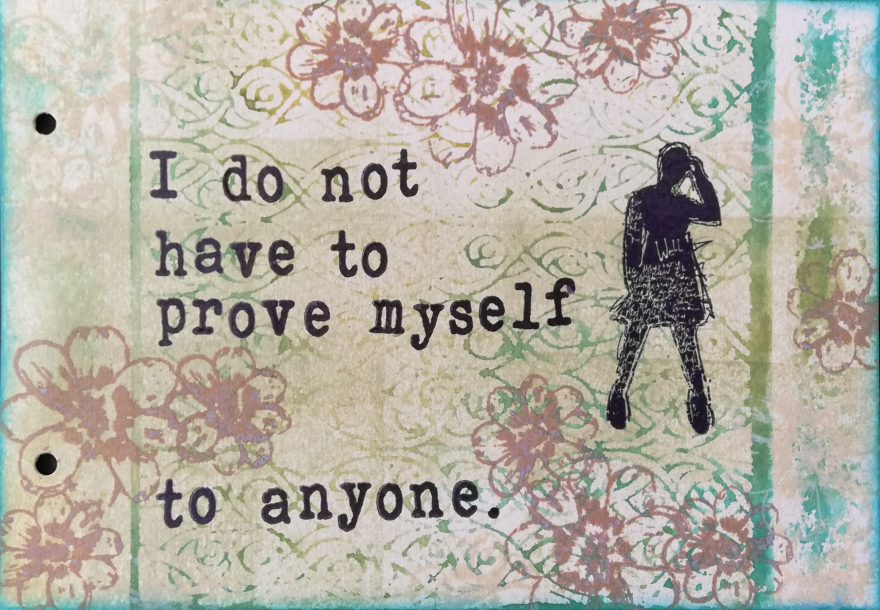 And some of the creative enablers we will learn in order to counter these blocks are:
Positive Affirmations
Self-Acceptance & Worthiness
Changing Unhelpful Thoughts
Understanding Being Creative.
You will be able to use these ideas and techniques for the rest of your life - which will get better and better as you step into your own power and learn how to tell your own story.
We will be learning through videos, coaching worksheets, exercises, affirmations, guided meditations, and more.
We will also create an A5 loose leaf Art Journal featuring pages designed around our learnings, often incorporating quotes, affirmations, and key words. Our six Modules will look like this:
Module One: Prep & Setting Our Intentions
Module Two: Feeling Good about Who You Are
Module Three: Getting Past the Rubbish
Module Four: Overcoming Procrastination
Module Five: Defeating Perfectionism
Module Six: Celebrating Your Creativity.