*Home Page - Welcome to ANOTHER YOU!
If you are ready to sort out your life - to be more confident, more positive, and more hopeful - you have three ways to work with me:
1 - One-to-One Personal Coaching 2 - Art Journal Coaching Kits 3 - Online Workshops
I received this testimonial from one of my lovely clients:
Sue is not only a good listener, but finds solutions and tools for
you to apply to your situation. You feel safe in her hands!
~SC, Oxford 02/09/20
I would love to help you on your journey to live a more rewarding, meaningful life - to discover Another You. Just check out the coaching packages below, or get in touch anytime and we can plan a personalized package tailored to your needs.
Get Your Life Back Package
Does it sometimes feel like your life is spinning out of control?
I can help you to carve a path through the chaos so that you are in charge of your life and it's not in charge of you! Click HERE for more info!
Good Grieving Package
Would you like some company moving through the grieving process?
If you have lost someone you love and are struggling with grief, I can help you. Click HERE for more info!
Exam-Busting Study Skills Package
Are you – or a teen you know & love – struggling with the pressure and stress of exams?
I can help you put your exams back in perspective - and get back on track with your life and your study skills. Click HERE for more info!
Rewarding Relationships Package
Would you like to have more meaningful relationships in your life?
I can help you to rebuild your social life, or create a brand new one! Click HERE for more info!
Break Free From Your Past Package
Is your past holding you back? Are some things that happened long ago still affecting your life today?
I can help you to get clear of negative influences from the past so that you can move confidently into your future. Click HERE for more info!
Positive Parenting Package
Do you ever feel like your kids are driving you crazy?
You love them to bits but things are just a little bit out of control on the home front? I can help you restore some order. Click HERE for more info!
Your Own Personal Package
Together we can design a personal package just for you, incorporating all the things you want to work on to help you create Another You! With a bit of help, you really can change your life. Click HERE to book now.
Life Coaching : Creative Conversations That Change Your Life
Why do I use creative activities in my life coaching?
After all, you may say 'I'm not an artist, I'm not a crafter, I can't draw …'. But you don't need to have any 'artistic talent' to benefit from expressing your creativity! The ideas and projects we will do together are very achievable, and perfect for everyone - even if you have not done any arts or crafts since school.
I know from personal experience that being creative is healing. It is empowering. It helps you to develop a better sense of your self – who you are, what you find beautiful, what you value.
And when you have a strong sense of your self, then you can tackle other things in your life that are bothering you – and you will be in a stronger, much more effective position to do that because you will believe that you are worth the effort.
So combining creative activities with life coaching exercises will give you some valuable and personal tools to work with when you continue on your life's journey after your coaching sessions. Things like affirmation cards, little books full of inspiring quotes, and all kinds of art journals.
Art Journal Coaching Kits
Have you ever had an impulse to be creative, to make something beautiful, to just dig into your craft stash and see what you could come up with?
But then you realize that you don't actually know what you want to make, you need some inspiration and ideas – you need some content.
That's where these Art Journal Coaching Kits some in!
Click here to pop over to my five-star Etsy shop MyLifeMyArtMyJourney for more info.
A lovely purchaser in the USA recently gave me this five-star review:
Wow, I don't normally comment but, Wow! I needed this!
Keep the kits and journey coming! Thumbs Up! A+++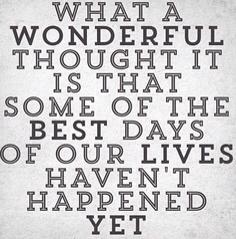 One - to - One Life Coaching Sessions
Coaching is via Skype or WhatsApp, and one-to-one for a full 60 minutes. We can work on any topic or issue of your choice, or we can work together to determine that if you are not sure.
Don't worry if you just have a vague feeling of discontent – we will work together so that you can identify what is troubling you and then put it right!
Click here for more info on 1:1 Coaching Sessions
"You made me believe I could grow ." - CL, Oxford
Resource for Coaches: Coffee Morning Planner